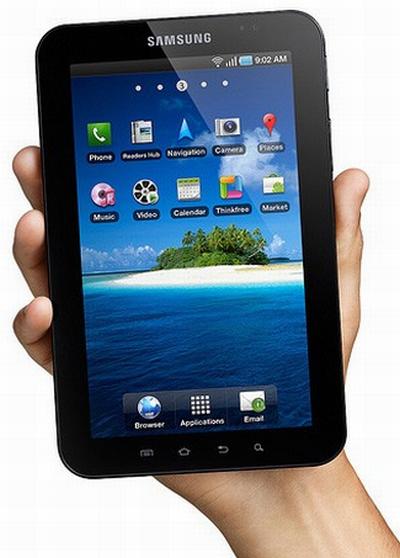 Thanks to the continuously improving wireless technology made available to the masses, professionals can stay connected to the office from virtually anywhere.
And what better way to combine the mobility of wireless hotspots ranging from corporate events to cafes than the ultimate portable gadget: the tablet.
Of course you can always bring a laptop, however; most tablets weigh just over a pound and don't require the user to remain stationary while in use. Check your email as you stand in line for coffee, or take notes as you visit competitors' booths at your next trade show. The possibilities in this area are endless, and the best news is that you don't have to own a tablet.
Does the thought of sending a crew from your company team out onto the tradeshow floor, armed with with an iPad, iPad 2 or Samsung Galaxy Tab interest you? Give us a call and learn more about our fantastic rental rates.
The Benefits of Tablet Mobility
True Mobility: You don't need a desk, you don't even need your lap.
Browsing with Ease: Your device can connect as seamlessly as any laptop.
Compact, and Lightweight: No need to carry around that heavy laptop bag anymore.
Rent a Tablet from Vernon Computer Source and Get Connected
Vernon Computer Source has the largest tablet rental fleet in the world, readily available to ship to companies of all sizes. An additional perk from our services includes the option to include 3G services in your rental package, should you find yourself too far away from a mobile hotspot.
To learn more about our services, give us a call at 800-827-0352 or fill out a FlexQuote and one of our sales representatives will be happy to assist you.