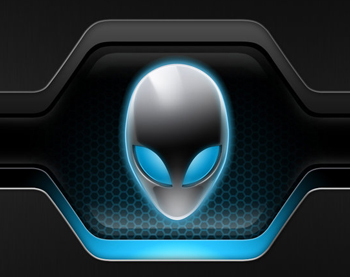 The brand new gaming laptop Alienware 17 as per C Net.com is not much smaller compared to it's predecessor the Alienware 18. However, it sure does feel like a completely different device under the hood. While the 18 inch version weighs almost a ton, the 17 inch one could have you fooled with it's incredibly slim and light body. It almost feels like any other standard laptop but still isn't exactly what you would like to call as portable.
While Alienware 17 is certainly something you could brag about, it is not all about the looks. The body has been designed with ample ergonomic considerations to make it easier to be used when indulging yourself in activities such as web surfing and gaming. It fits in easily inside a standard backpack or snugly under your arms. On the downside, the Alienware 17 has a slightly smaller screen, only a single video card although the makers have managed to include the same resolution of 1920×1080 pixels. There is a lot less in hard drive options and also the optical drive bay is missing in the 17" version.
The design
While Alienware 17 and Alienware 18 have a size difference of just one inch, the overall physical difference between the two is very significant. The body of the newer and smaller version is only 1.5" thick while it's predecessor sported a 2.5" thick chassis. Other than these few differences in the size and ergonomics where the 17" version beats the 18" version on many accounts, the 2 gaming laptops look almost the same. The body construction has been well done and includes all the essential characteristics that have been well known to be associated with Alienware.
The 17" model offers far superior comfort compared to the 18" version. The keyboard positioning is ideal for gamers that spend most of their times on the ASDW keys. In such a scenario, a thicker keyboard can lead to your wrists being positioned at awkward angles causing injury.
The brand new Alienware from Dell is a gaming laptop that is highly configurable and definitely has more sophistication in it's looks compared to it's predecessors. It also matches to the performance levels that Alienware laptops are renowned for. However, the laptop does not exactly feel complete. You can test it for yourself with laptop rentals for a better perspective and feel before you make a decision to buy it.